I saw
this recipe
from
The Kitchn
on Pinterest and loved its versatility. The basic recipe consists of equal parts pitted dates, nuts, and another dried fruit. The dates serve as the binder to hold everything together, and then you can change the flavour with the nut and fruit combinations that you choose to use. I opted to combine a few dried fruits that I almost always have in the pantry, along with some pecans I had recently picked up on a whim. The results were great!
15 pitted dates
1 C pecans, toasted
1/3 C raisins
1/3 C dried cranberries
1/3 C dried apricots
2 Tblsp unsweetened dried coconut
Combine all ingredients in a food processor. Process until everything is broken down and crumbly. Continue to process until it forms a thick dough-like paste that pulls away from the sides and forms a ball. Empty on to parchment/wax paper/plastic wrap.
At this point, I was thinking: "Did I do this right?"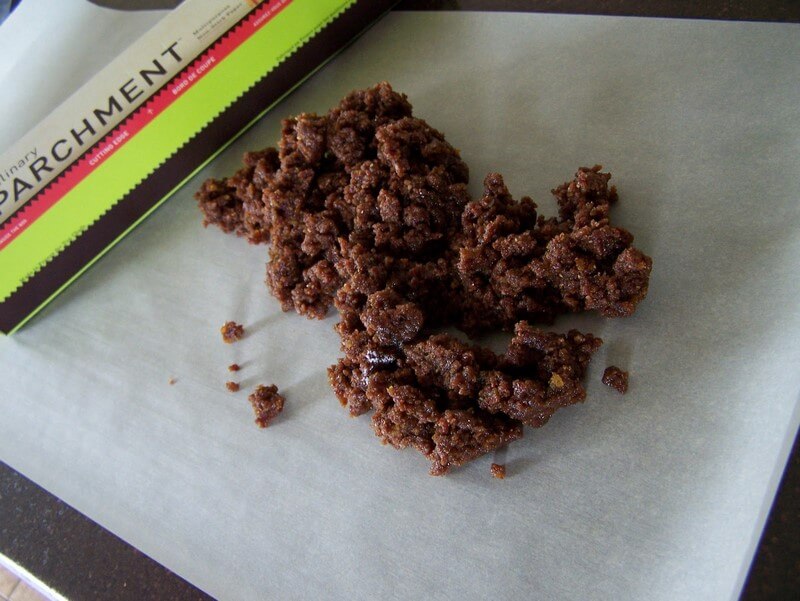 Fold parchment over the mixture and roll to an even thickness. If the shape becomes irregular, you can cut portions off, move them elsewhere, and keep on rolling. It's very forgiving!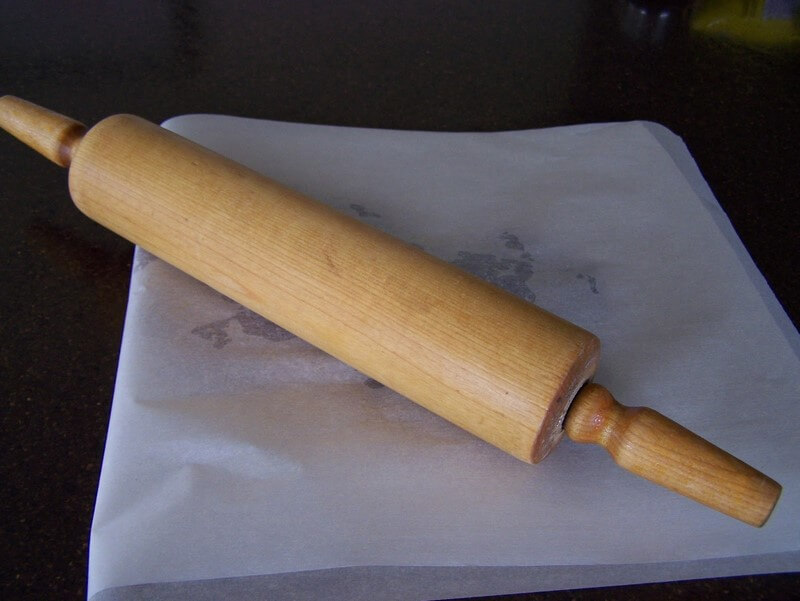 I chose to roll mine much thinner than
the original recipe
suggests. My kids love
Fruit To Go
bars, and I wanted to replicate that texture as much as possible. Once you have it rolled out, chill well before serving.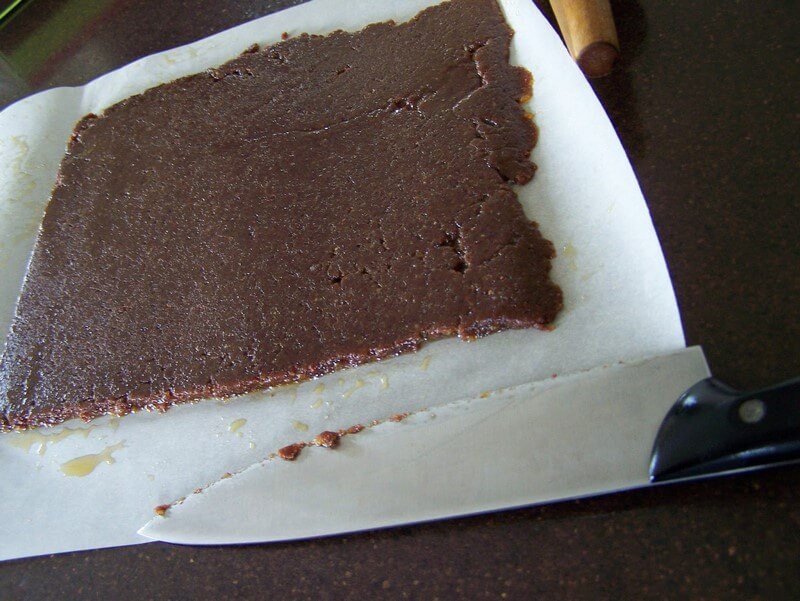 I opted cut them into little bites, and have stored them (layered on parchment) in a container in the freezer. I prefer the texture when they are straight from the freezer, so it's very convenient...and an easy way to keep healthy sweet snacks on-hand.