Since Lindsay and Paul were visiting the East Coast from Calgary, we felt it only proper to serve them seafood.
I marinaded scallops and shrimp in
this Thai Chili Marinade
before
skewering
them on (soaked) bamboo
skewers
. To make sure they didn't stick to the grill or (gasp!) fall through the grate, we
laid
them across the top of the grill basket.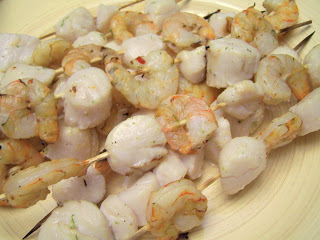 I followed
this recipe
for Beer Steamed Mussels. I wish we had a side burner to do them on the grill, but alas! I cooked them in the kitchen in a stockpot. Less Summery, but delicious none-the-less.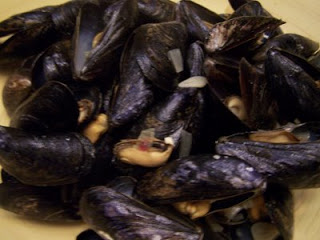 We served the seafood with the BBQ Sides in the post below