Matcha
is a fine-ground, powdered, high-quality green tea
which
boasts all sorts of benefits; from increased energy and metabolism, to improved skin health, to increased memory.
Kiss me Organic's Matcha is 100% organic, culinary grade, and tested for purity, and it contains more than 137 times the antioxidants found in a cup of brewed tea.
It is available exclusively on
Amazon.ca
with free shipping. (You know I love free shipping!)
I was delighted to receive this product to try for myself, and to provide as a giveaway to one lucky reader! To enter, simply leave a comment on this post telling me how you would use the matcha. In a smoothie or latte? In some baked goods? Simply mixed with water? Let me know and your name will be entered. Get a bonus entry by commenting on
the giveaway post on
my facebook page
!
(Draw to take place Monday July 21st)
If you aren't sure how you would choose to use Matcha, a
ll new Kiss Me Organic customers receive a recipe guide, which is a great place to get started! I am looking forward to trying their recipe for an Iced Ginger Matcha!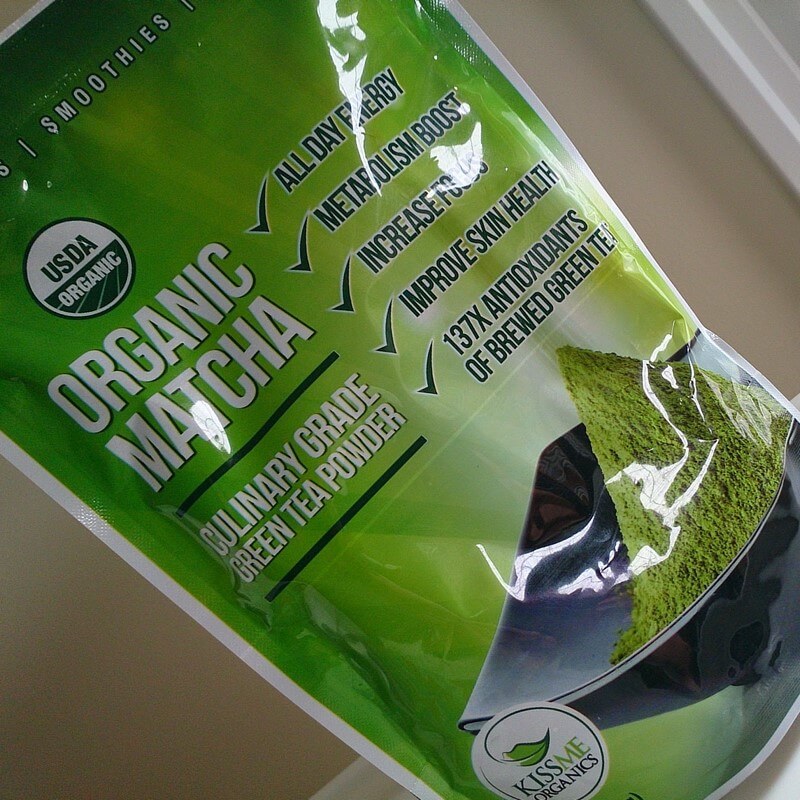 *This is a sponsored post. I have received free products and/or compensation for this post. The opinions featured
here are always honest and my own*