Simon was having a friend over to play and specifically asked if I would make muffins for an after-school snack. I had originally intended to make this
Chocolate Chip Zucchini Bread
, which I tried earlier this summer and we loved. Inspired by that recipe, I set out to please Simon and still use the zucchini in the fridge, as well as a little leftover Greek yogurt. I came up with this recipe for Zucchini Chocolate Chips Muffins, and they were a hit!
1 egg
1/3 C (heaping) Greek yogurt
1/2 C brown sugar
2 Tblsp milk
1 tsp vanilla
1 C grated zucchini
3/4 C all-purpose flour
3/4 C whole-wheat flour
1/2 tsp baking powder
1/2 tsp salt
1/2 tsp baking soda
1/2 tsp cinnamon
1/4 tsp nutmeg
1/2 C mini chocolate chips
1 Tbslp (+/-) coarse sugar (optional)
Beat egg lightly. Combine with Greek yogurt, brown sugar, milk, and vanilla. Stir in zucchini. In a separate bowl, combine all dry ingredients except the chocolate chips. Make a well in centre of dry ingredients, and add wet mixture. Gently stir until almost combined. Add chocolate chips, and stir another couple of strokes to distribute. Do not to overmix. Divide batter into 12 lined muffin tins. Sprinkle with coarse sugar, if desired. Bake at 350` for 20-25 minutes.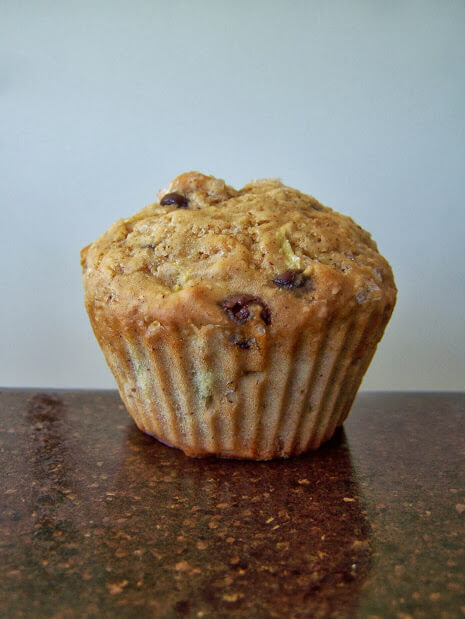 My kids LOVE when I sprinkle coarse sugar on top, so it's a must-do for us.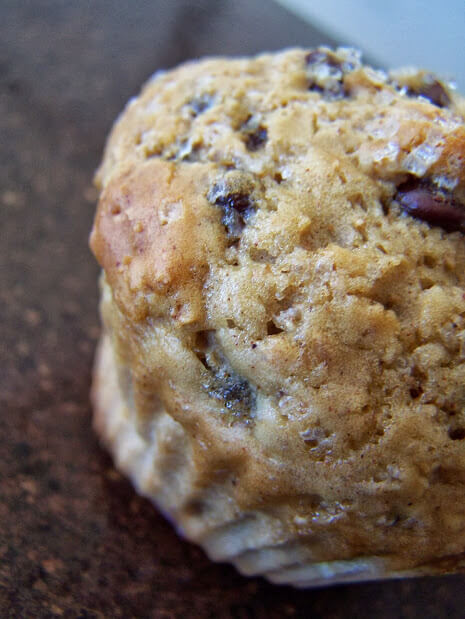 Nutrition Facts (per muffin)
Calories: 123
Fat: 2.8 g
Protein: 3.5 g
Fibre: 1g
Carbs: 22g
Weight Watcher's PointsPlus: 3 points
Weight Watcher's old points: 2 points