I love breakfast..and I loveloveLOVE a leisurely breakfast on the weekend. This past weekend, we took our time and made some sweet potato waffles topped with coconut whipped cream. These waffles are just a slight adaptation from the pumpkin waffles that I've posted before as one of our family favourites.
First of all, the waffles...
1 1/4 cups flour
1/4 cup brown sugar
1 1/4 tsp baking powder
1/2 tsp baking soda
1/4 tsp salt
1 tsp ground cinnamon
1/2 tsp ground ginger
2 eggs
1 cup milk
1/2 cup mashed sweet potato
3 Tbsp melted butter
Sift dry ingredients together. In a separate bowl, whisk the remaining ingredients. Mix the dry ingredients into the liquid mixture and whisk until smooth. Bake batter in waffle iron according to the manufacturer's instructions.
Now, for the whipped coconut milk...
1 can of coconut milk (full fat variety only)
Chill the can of coconut milk in the fridge overnight. Shortly before mixing, place the bowl and the whisk attachment of your mixer in the freezer. (this is a great trick in whipping regular whipping cream too) Invert the can of coconut milk, and open the can from the bottom. Pour off the coconut water, and reserve for another use. Scoop out the thick coconut cream into the chilled mixing bowl.
It's really quite solid. See?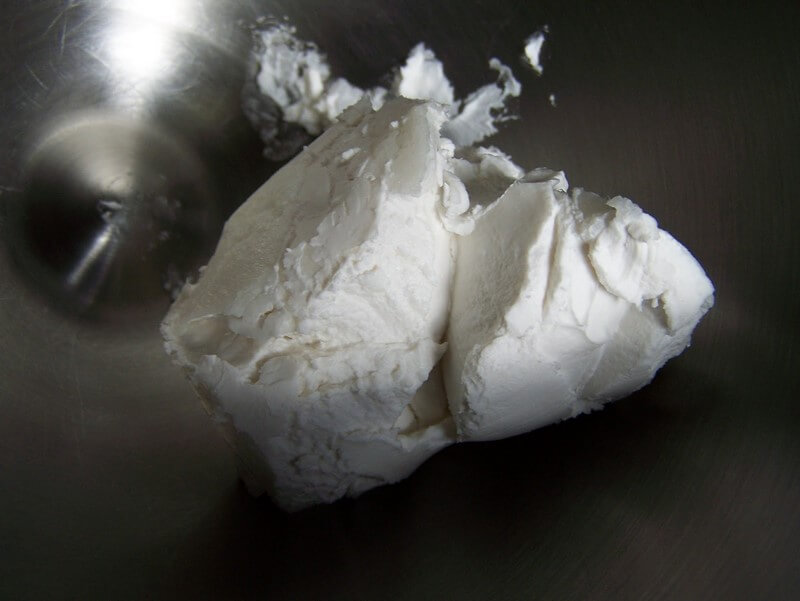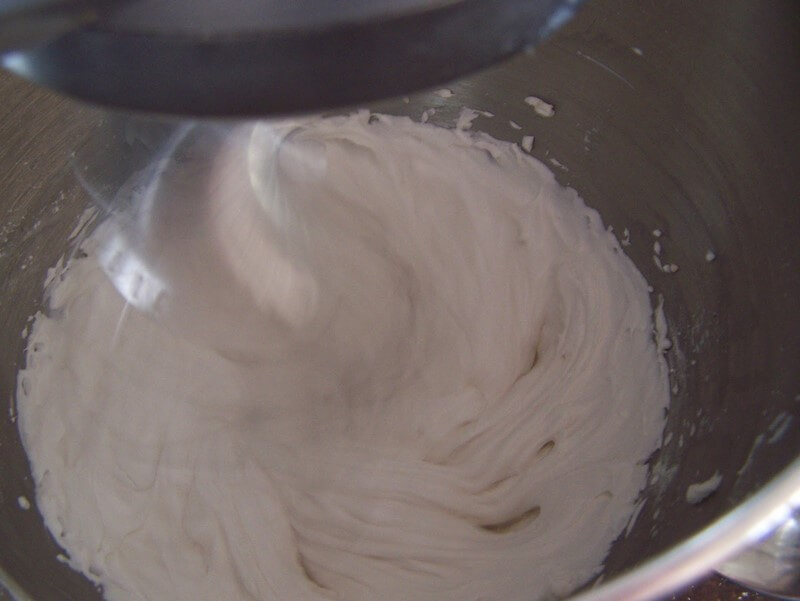 Once it's softened, add vanilla and icing sugar. Beat until soft peaks form. Use to top any dessert, just as you would whipped cream. Unused portions should be refrigerated and can be whipped again before serving.
See? Perfect peaks, just like real whipped cream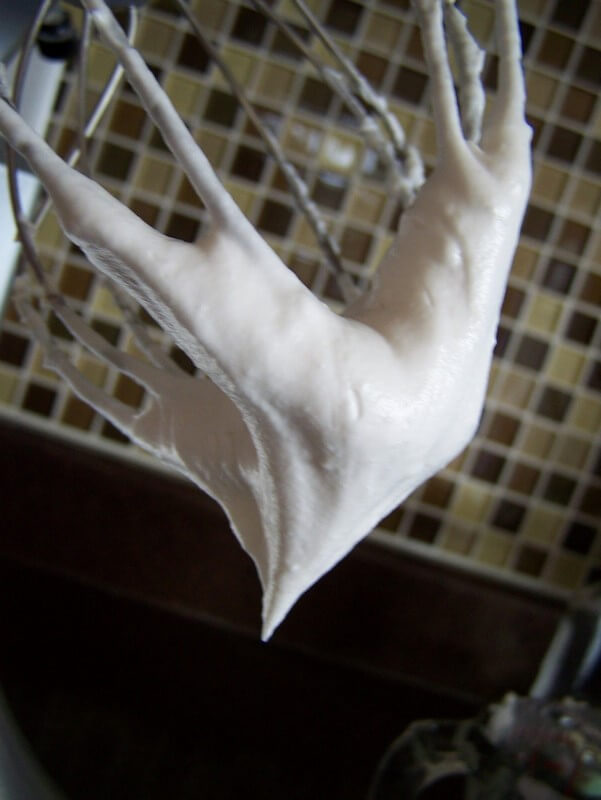 This lovely, sweet, fluffy whipped coconut milk was fantastic on top of our sweet potato waffles, along with some walnuts and maple syrup.