Oh my! I swirled blondie batter and brownie batter and came up with this...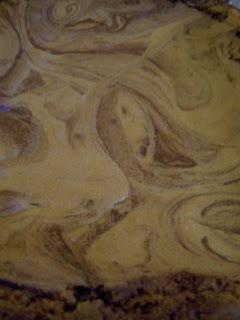 Elizabeth thought that maybe these goodies should be called "Bad Dye Job" squares (*insert groaning laugh here). Whatever you call them, they were delish! I used my
butterscotch square recipe
and the brownie recipe from the Epicure VE cocoa package.